I'm wearing multiple blogging hats this morning. I had these thoughts last night after Ellen's selfie hit my timeline and I had to write about it. Then there were the beautiful gowns, the well groomed gentlemen, Ellen's humor and beauty.
But throughout the night, my breath continued to be taken away by: Lupita. Yes, I am crushing on her. I have not been able to watch the movie yet (there are some movies that require me to be in a certain mindset, 12 Years a Slave being one of them). But I have watched her during this awards season and I continue to fall in love.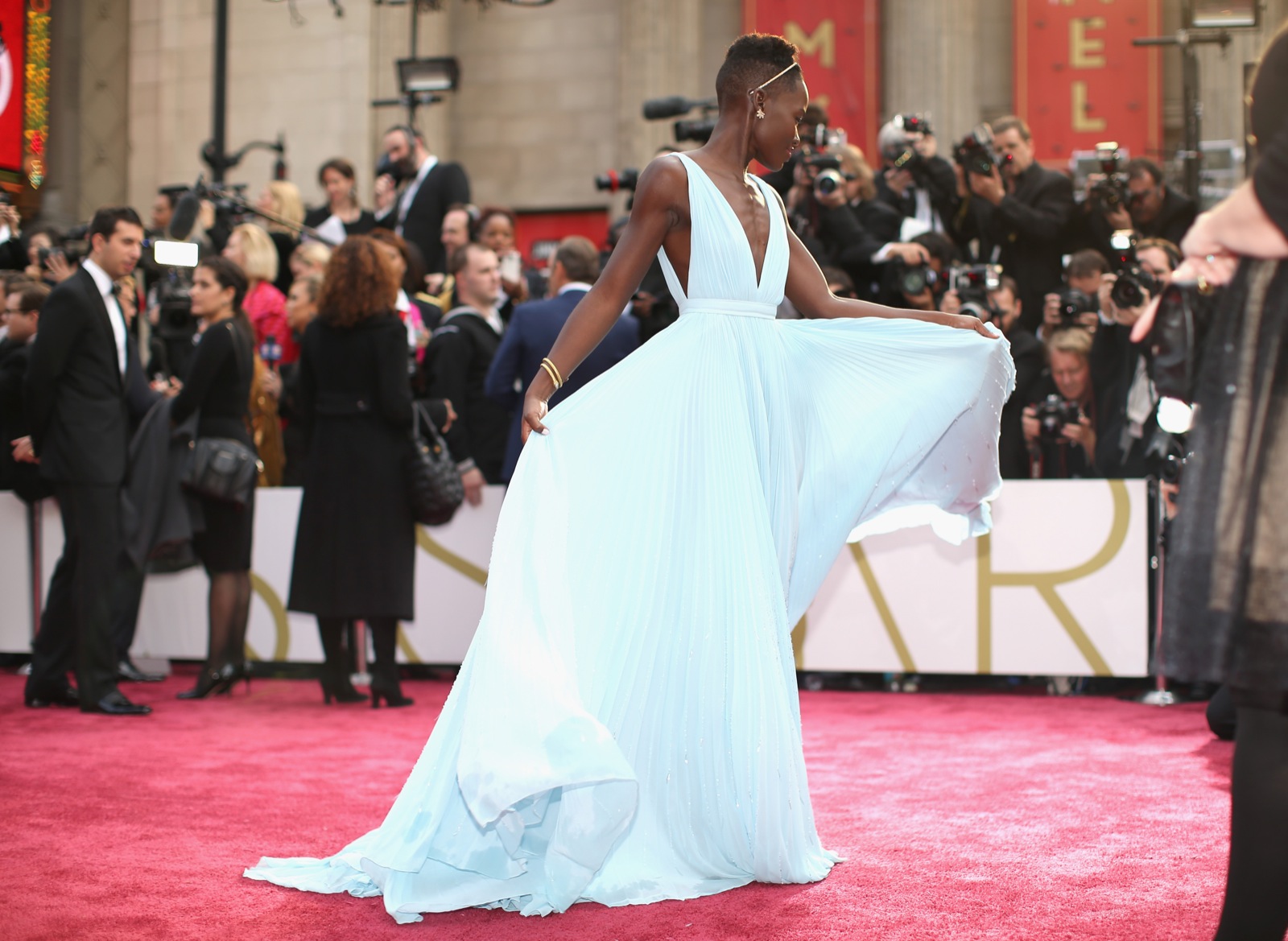 Every time I see her, I not only see her beauty, because it is so obviously there. I see her poise, her strut, her confidence. The humility with which she speaks. Her poise. It is so much more than what she is wearing. I think she could show up in yoga pants and a t-shirt and still look outstanding because what you see is beyond her clothes. It is her essence. There's something lyrical about the way she carries herself.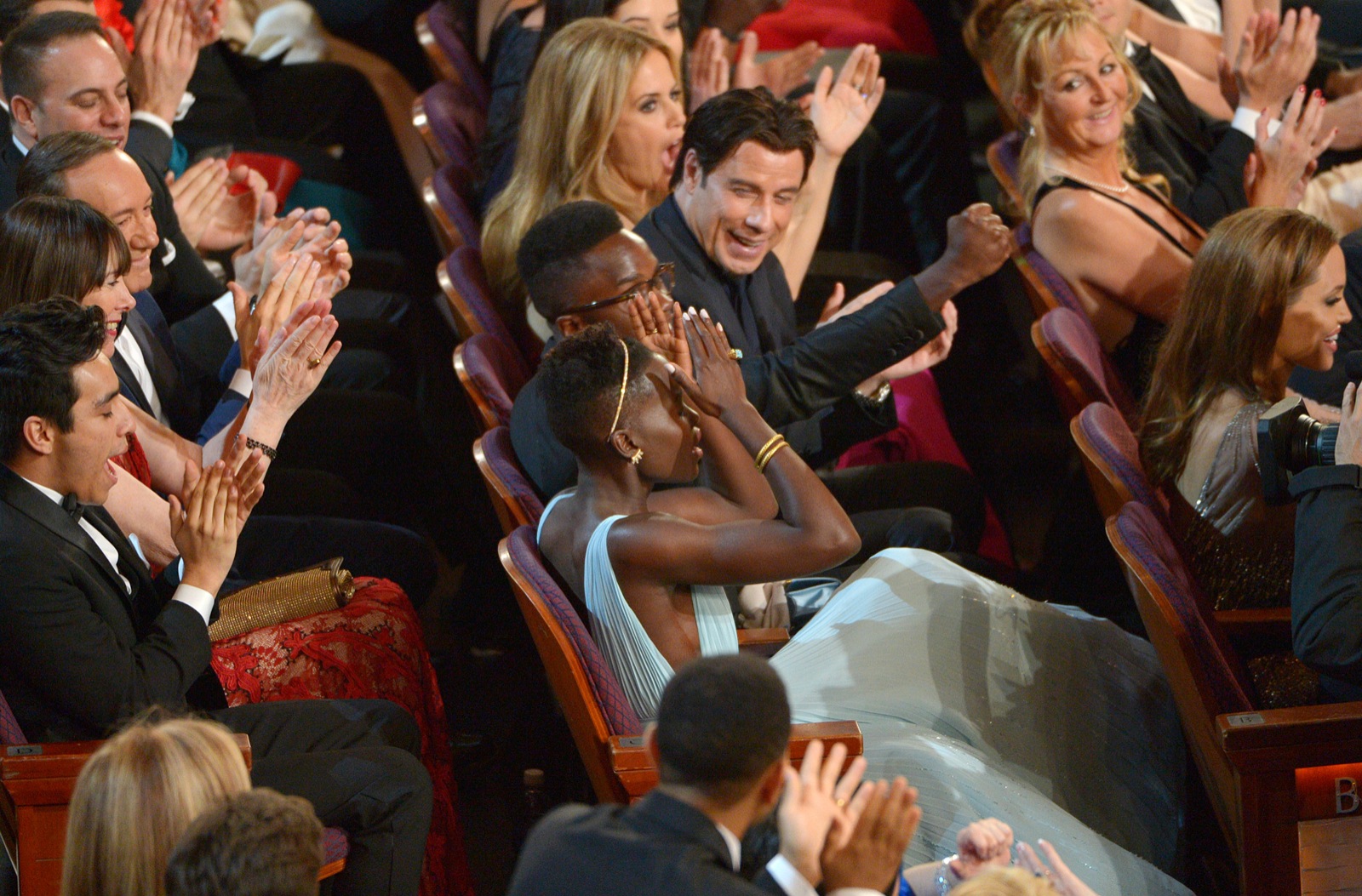 Above and beyond the color of her skin, Lupita radiates light and quiet perfection. I think it's the reason why she grows more beautiful with each gown. More timeless with each step she takes on the red carpet.
I think Maya's Phenomenal Woman when I see Lupita Nyong'o. Please let's stop reducing her to being "well spoken" or "eloquent". She has an Ivy League education, folks. What else could she be?
Let's look beyond that and try to tap into that quiet force that we have all fallen in love with. Because you cannot deny the power behind this smile.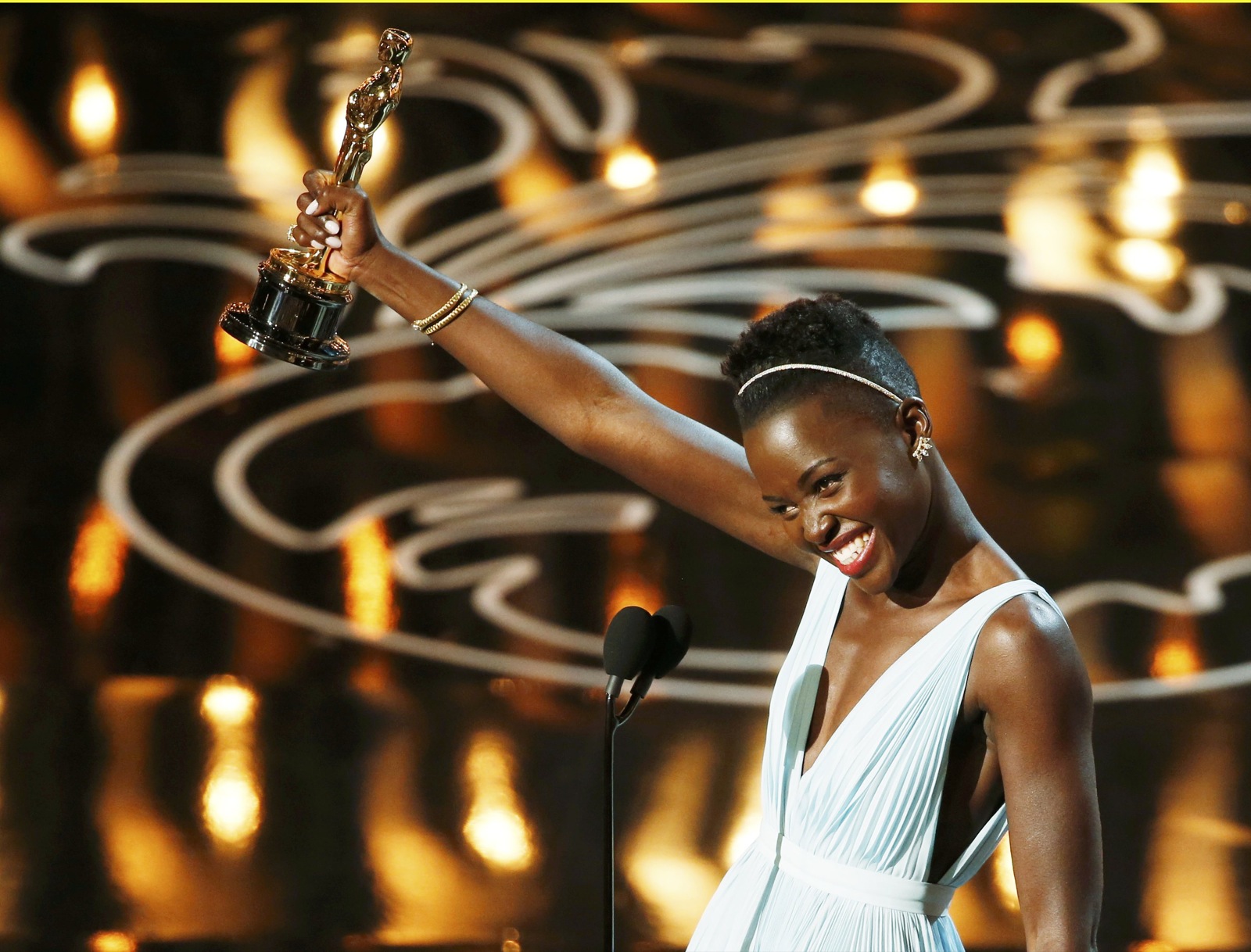 Here's a great recap put together by Caitlin Morton though I'm guessing it will be updated with the vision we were graced with last night.
And because she blew me away with so much more than she way she looked, I give you her acceptance speech (courtesy of The Washington Post):
Thank you to the Academy for this incredible recognition. It doesn't escape me for one moment that so much joy in my life is thanks to so much pain in someone else's. And so I want to salute the spirit of Patsey for her guidance. And for Solomon, thank you for telling her story and your own.

Steve McQueen, you charge everything you fashion with a breath of your own spirit. Thank you so much for putting me in this position, it's been the joy of my life. [Tears, applause.] I'm certain that the dead are standing about you and watching and they are grateful and so am I.

Chiwetel, thank you for your fearlessness and how deeply you went into Solomon, telling Solomon's story. Michael Fassbender, thank you so much. You were my rock. Alfre and Sarah, it was a thrill to work with you. Joe Walker, the invisible performer in the editing room, thank you. Sean Bobbitt, Kalaadevi, Adruitha, Patty Norris, thank you, thank you, thank you — I could not be here without your work.

I want to thank my family, for your training [laughs] and the Yale School of Drama as well, for your training. My friends the Wilsons, this one's for you. My brother Junior sitting by my side, thank you so much, you're my best friend and then my other best friend, my chosen family.

When I look down at this golden statue, may it remind me and every little child that no matter where you're from, your dreams are valid. Thank you.
What do you think of Ms. Nyong'o and her moving speech?