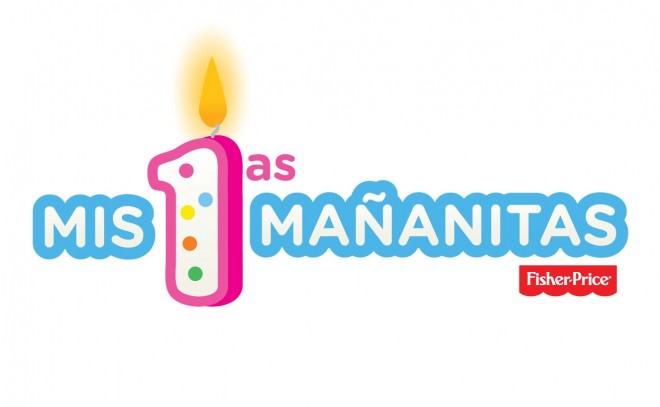 Disclosure: This is part of a sponsored collaboration with Fisher-Price® and Latina Mom Bloggers. However, all opinions expressed are my own. Are you planning your baby's first birthday? Helping to plan your niece or nephew's party? If you're anything like me you want to be the hostess with the mostess.
See I thought I had it all figured out. I had the mostess ideas to keep the kiddies busy and prevent them from making a huge mess. I planned activities like an arts and crafts table with play dough, crayons, color pencils, markers, coloring books, finger paint and paper. There was the rocket balloon station (nowhere near as dangerous as it sounds). There was pin the tail on the donkey (the blow up Velcro edition) with prizes for those who won, and kid friendly music.
I planned the funnest theme with matching everything. The bestest party games, and goodie bags, which can get complicated). So much to keep in mind. The age range of the children attending. Boys AND girls. Do kids still like jacks, bubbles or marbles? My kid plays with empty diaper boxes. Can't fit that in a goodie bag. And food. Easy, small hand friendly food and alternative food choices for those with allergies. I planned turkey sliders and Gluten free pizza along with healthy snack choices and of course cake and ice cream. They got pizza and cake.
The decorations that took a couple of hours to put up were ripped down 5 minutes after the first set of guests arrived. Theme specific decorations that I could not find in ANY store and had to order on the Internet (not all from the same company). Some of which arrived 2 days AFTER the party (and yes I waited till the last minute but didn't they understand the matching everything part of my plan?) Needless to say, a certain monkey full of curiosity was banned from our home for an entire month after.
Even though I had this seemingly perfect plan, looking back what I wanted was a memorable birthday for my son. If you're anything like me your goal is to have so many cool things happening that all the kids will have so much fun and they will all want to be your kid's bff. You want the moms to have 5 minutes of adult chit chat in between the "hey, put that down" outbursts. You want the dads to look forward to the quiet ride home cause the kids played to the point of exhaustion.
Well thanks to our friends at Fisher-Price®, not only can you plan your entire party in a way that will totally make me jealous, you can enter the Mis Primeras Mañanitas sweepstakes. Either way you have your shot at creating your (I mean your baby's) perfect 1st Birthday.
Five (5) total winners will receive a selection of Birthday Party including: party invites, party favors & decorations, a customized piñata, a customized birthday cake, and 12 (YASSS TWELVE!) Fisher Price® toys (including some of our faves: Little People® Lil' Movers Airplane, Baby's First Blocks and Rock-A-Stack®).
If you win, will you invite me to the party so I can live vicariously through you?