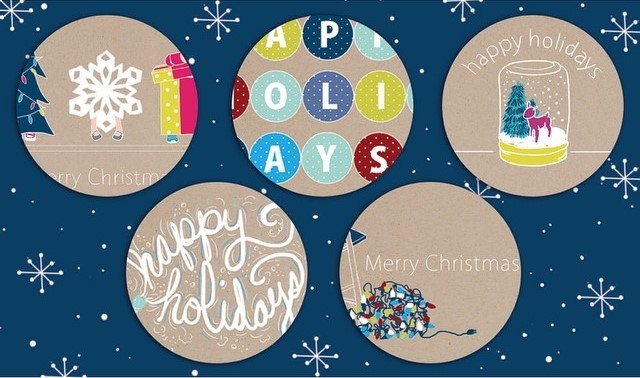 (no, I'm not doing the Oprah-like 2-week marathon giveaway I did 2 years ago that nearly killed me BUT I still feel it's my duty to tell you about my favorite things during this season. Read on and enjoy!) I am a fan of handwritten anything. Of course, I have horrendous handwriting but, that's another story for another day.
The truth of the matter is, I hoard collect cards. I keep a stack of cards that I like and then at the right moment will pull them out and send them off to their new homes as needed. It's my thing.
So when an email hit the inbox talking about Cardpocalypse, I was intrigued to say the least. This is a greeting card company created by moms for moms to help themselves and their children creatively express themselves. The company was founded by two neighborhood moms (Katie and Bernie) whose kids often need special ways to express their feelings to one another.
Let's be clear, anytime I hear about Mamipreneurs, I'm here for it and ready to lend my support. With a product like this, there's no way I could say no. When I received some samples of the cards, I got a big smile on my face. Oh yes, these are definitely going into the card box.
The one with the typewriter says "Thank You (...you are the best type of person)". I mean, it's just too adorable to pass up. I may have come up with that myself (in my head). I love the simple and funny messages inside and I think most of you will as well.
Katie and Bernie did not stop there, though. They took it to the next level and created Kidpocalypse, a collection of greeting cards designed for kids to give to each other, teaching them the importance of communicating and corresponding with one another. Kidpocalypse cards help kids say, "I'm sorry for breaking your toy," "Get well soon," and "Thank you for being a good friend."
Eeek! Don't tell Uncle Pete but he's getting a Kidpocalypse card from the Frog Princess for his birthday today! My favorite thing about Kidpocalypse is that it's a postcard and it just looks like something my child would give to someone. Here are some sample images:
I was just stalking reviewing their site and noticed they have a holiday card collection too!
As the Frog Princess begins to write, she wants to help with cards and invitations and such (which is a good thing because I haven't sent out thank you notes from her baby shower yet). These cards allow her to send messages to her family and friends (like a thank you note to titi Q and uncle John for letting us stay in their one bedroom apartment for 5 days this past week).
I think it gets kids in the habit of writing notes which many think is a dying tradition. I'd like to think that Kidpocalypse is doing their part in continuing the tradition of writing by introducing an awesome and creative way for kids to do it.
I hope you'll join me in supporting this Mamipreneurs! Head over to Cardpocalypse and grab some cards, shout them out on Twitter, check out more images on Instagram and keep up with them on Facebook.
Do you send cards? Do your kids?
The girls don't know it yet but I love these cards so much that I want to buy you an assortment! Enter below and tell your friends. You know you need these in your life. Let's go, people!
[promosimple id="60d8"]
Disclosure: I was not compensated for this post. I did receive some sample cards to facilitate the writing of this post. I will be purchasing the items to be given away because Mamis support Mamis that hustle!