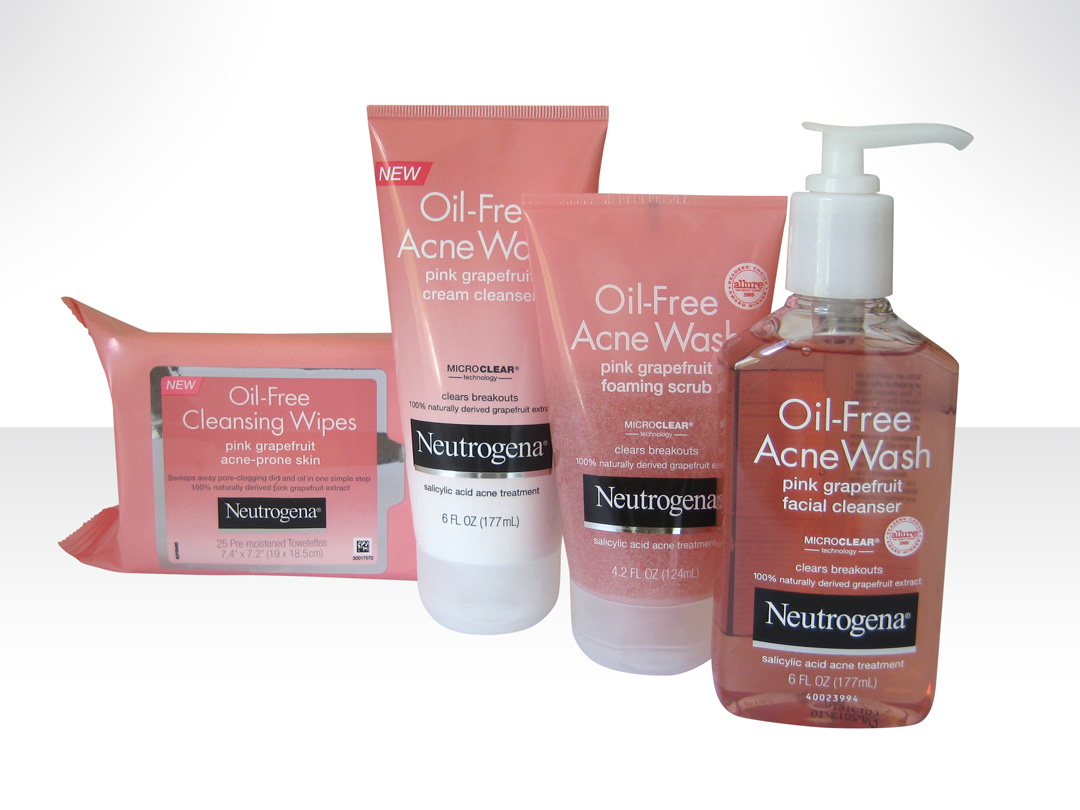 A few months ago I asked for opinions on a moisturizer. Â Why? Because I am horrible and don't take care of my face. Â Before you go all judgy on me, this is what you need to know: I suffered from really bad acne as teen. And I was bombarded with all sorts of products that I think made it worse. Â Trying different things at different times wreaked havoc on my face and since then I've been on a more simplistic tip. Of course, I think I went all the way over to the other side and wasn't using anything. Â I have an oily complexion but I'd noticed that right in the middle of my forehead, there were dry spots and I always looked like I was flaking. Â Just because my skin was oily didn't mean it didn't need to be moisturized. Â And I was having outbreaks here and there which, I wasn't happy about.
So, right before I headed to Blissdom, I stood in front of the cosmetics at Walmart and swayed back and forth. Â I finally decided to go with the tried and true and what I consider the standard: Neutrogena. Â I settled on the basic moisturizer and it's done a great job at making my skin feel like a normal human being's.
But I was still lollygagging on what to use for a wash. Â Recently I had the pleasure of trying out this new line from Neutrogena and I am proud to say the lollygagging is over! Â My face feels clean when I wash and it doesn't overly dry it. Â One of the things that was happening before was that I was using harsh soaps that were irritating my skin.
I now use the oil-free acne wash line which comes in a new pink grapefruit which brings with it a soothing scent and feel to your skin. These are the products in the line: Neutrogena® Oil-Free Acne Wash Pink Grapefruit Facial Cleanser Neutrogena® Oil-Free Acne Wash Pink Grapefruit Foaming Scrub Neutrogena® Oil-Free Acne Wash Pink Grapefruit Cream Cleanser Neutrogena® Oil-Free Cleansing Wipes Pink Grapefruit for Acne-Prone Skin
I tried them all out and they have found a permanent place in my bathroom. Â I keep the cleanser and the scrub in the shower and I use the creamy cleanser at my sink because I realized that I was being a lazy a$$ and sometimes just grabbing the soap at the sink since I didn't have an additional cleanser. Â It was a big DUH moment for me when I realized I just needed 2 cleanser bottles.
The cleanser is really gentle on my skin. On top of having had acne and having an oily complexion, my skin is also sensitive and on more than one occasion I've been known to have an allergic reaction of sorts to products. I can say this has been smooth sailing.
I think my favorite of the group though are the cleansing wipes. Â I don't know about you but, I can look at my skin sometime in the afternoon and instantly wish I was in my bathroom so that I could clean up. My face looks greasy and that makes me feel like I haven't cleansed properly. Â With the wipes, though, I can clean my face and it's like I'd washed up. Â The good thing about these wipes (as opposed to just using some of the frog princess's) is that it cleans my face but doesn't leave it overly dry.
And I have a confession to make. Â I haven't had a ton of breakouts lately but I really wanted to make sure that these products worked on skin that was breaking out so that I could give you an honest review. Â So, I've been using the cleanser on my shoulders since I seem to be breaking out there due to the length of my hair and the oils in it. I have noticed a difference and my acne seems to be clearing up. Â My shoulders also feel nice and smooth.
Whenever I find something I love, I like to share it with you and sure enough I'm giving away one NEUTROGENA® Oil-Free Acne Wash Pink Grapefruit line gift set valued in $30! Be sure to sign up in the Rafflecopter below.
So, this is how I'm saving this face and bringing back clear, healthy skin to complete the mami swagger. Â What are you doing to save face?
Must be a US Resident 18 and over to participate. No purchase necessary to win.
Disclosure: I was provided with the products in order to do this review. All opinions, however, are my own.