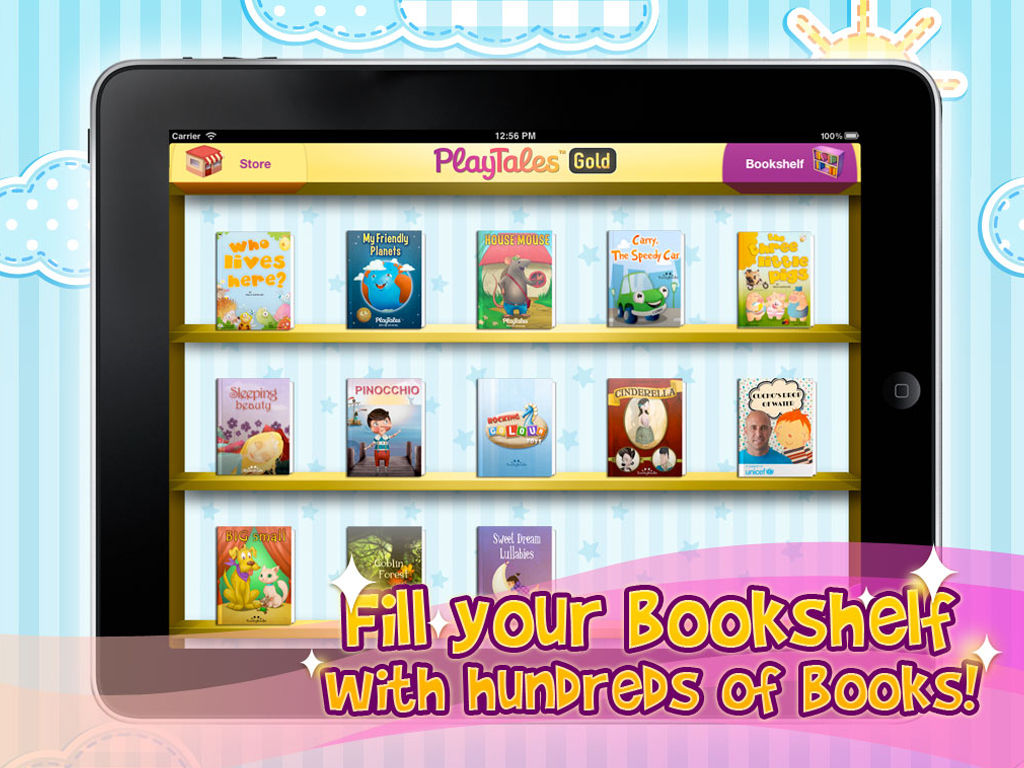 Disclosure: I was provided with a subscription to this app in order to review it. There's nothing like story time around these parts. We have way too many books and keep adding to the collection every chance we get. But the frog princess has been enjoying e-books lately thanks to PlayTales.
What Is It?
PlayTales is magic. With a library of books and activities, it is a great app for little readers and parents alike. Stories are available in 8 different languages and I am inspired to get a couple under my belt just so I could read more books. Check out this video:
The frog princess and I have cuddled with this app as she has announced that she will read to me. How, you ask? It has 3 reading options: "Autoplay" "Read to me" and "Read by myself". We normally do autoplay or I will read the story for her. Not that I need to. She's read some a gazillion times.
Guess it's my own fault that I named her the frog princess. Because I have read The Frog Prince 1,293 and counting. This kid has woken up some mornings requesting the mamiPad so that she could read her book before school. This house's nerdiness level has risen by around 23%.
The stories are interactive so while you read, your child can tap on the screen for a wink or a word from the scene. The interactive experience really brings it all together.
A subscription to PlayTales Gold gives users unlimited access to the entire PlayTales bookshelf . With hundreds of books at our disposal, as well as sing-along songs in English and Spanish, games, puzzles, and drawing activities, the sky is the limit. PlayTales Gold subscriptions are universal, meaning users can access their subscription and download unlimited books on multiple iOS devices.
You can get a PlayTales Gold subscription for only $4.99 a month and have access to all of their books. All of them, people! You know I love me some physical books but there's something about traveling with just one electronic device that handles all of the goodness that's extra special. With characters from Sesame Street and some of your favorite tales, you won't want to pass this up.
So why should you? I'm giving away a subscription for PlayTales Gold so that you can experience this great reading experience with your children.
But if you just can't wait (and I don't blame you) you have GOT to take advantage of this week's Black Friday specials! They're having a sale on the semi-annual and annual subscriptions to PlayTales Gold. The semi-annual is available for just $9.99 (normally $19.99) an the annual is marked down to $19.99 (usually $39.99). I'm signing up for my annual subscription. Will you?
Disclosure: I was provided with a subscription to PlayTales Gold in order to write this post. All opinions and love of books are purely my own.