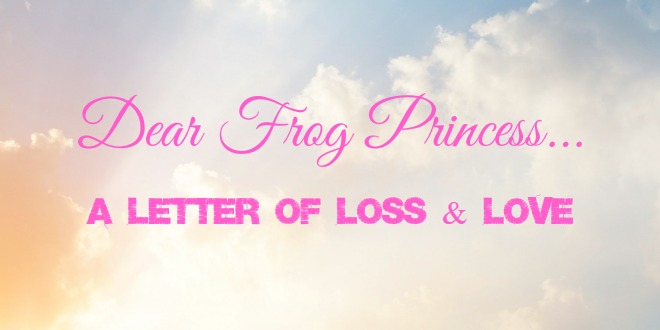 Dear Frog Princess, I haven't written a letter each time something like this happens. I couldn't. Sometimes it hurts my heart too much and words don't form. I still feel like this about Charleston. Unsure as to what I should say in a letter and especially one written to you on the subject.
I'm looking at a picture of Sharonda Coleman-Singleton. A sorority sister of mine (and hopefully of yours in the future as well). I am struck by her smile. Her beauty and her last words.
Maybe one day you will read this and wonder how things like this could happen? Perhaps a miracle formulated only by the Almighty will enter into this world and you will not fathom that deaths of people of color at the hands of an aggressor that despised them beyond belief for the color of their skin could kill like this.
But we have to prepare for the scenario that things will continue as they are and that we, ourselves, along with allies, will have to do the hard work that it's going to take.
I don't know what to tell you. How to keep you safe. Remind you how much you are loved. All I can do is wrap my arms around you, talk to you about your worth, and somehow start spoon feeding you minor details about the world around us. I have to be careful with you. You worry and I don't want you to internalize all that is happening.
I keep reminding myself of the family of those 9 souls that passed away at the hands of hate and those left behind with the terror of what they saw. In the house of God. In the place where we go to find peace, solace and connection.
I have no answers, baby girl. I just have questions. And tears. I have lots of tears for those that have been lost to us.
You are loved beyond measure as are the ones now gone.
Love from here to the sun and back, infinite times,
Mami