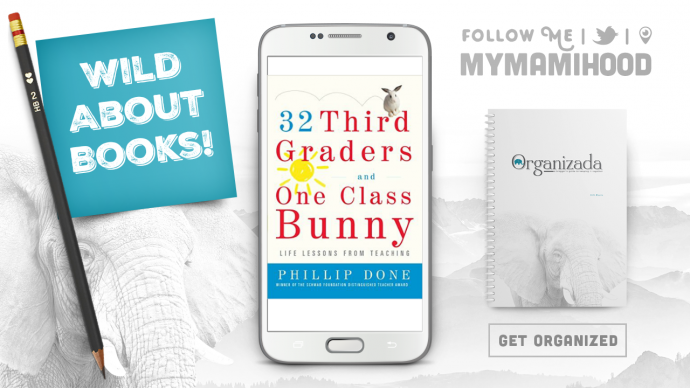 I have this thing on my editorial calendar that's been haunting me. It's supposed to happen on Wednesdays. And it hasn't been.
Anita inspired me with her scope last night and I thought it a sign that today was Wednesday. I am going to try my best to bring you at least one scope on Wednesdays to share a book with you. How does that sound?
Related Post: Vision Board on Canvas (Video)
I stumbled upon today's book as I was cussing up a storm rummaging through a box looking for Just Like Heaven. If I find it I'll read it tonight so be sure to follow me on Periscope. If you don't know what Periscope is, head over to wherever you get your apps from on your phone and download it. It's free and you can use your Twitter log in to use. I am @MyMamihood there and I invite you to follow the shenanigans.
Here's a book I love. It's called 32 Third Graders and One Class Bunny. Anita, thanks again for motivating me to get this going.
Tell me, what book are you currently reading?
https://www.youtube.com/watch?v=-25Ii0OMves
*There's an affiliate link in here for the book.