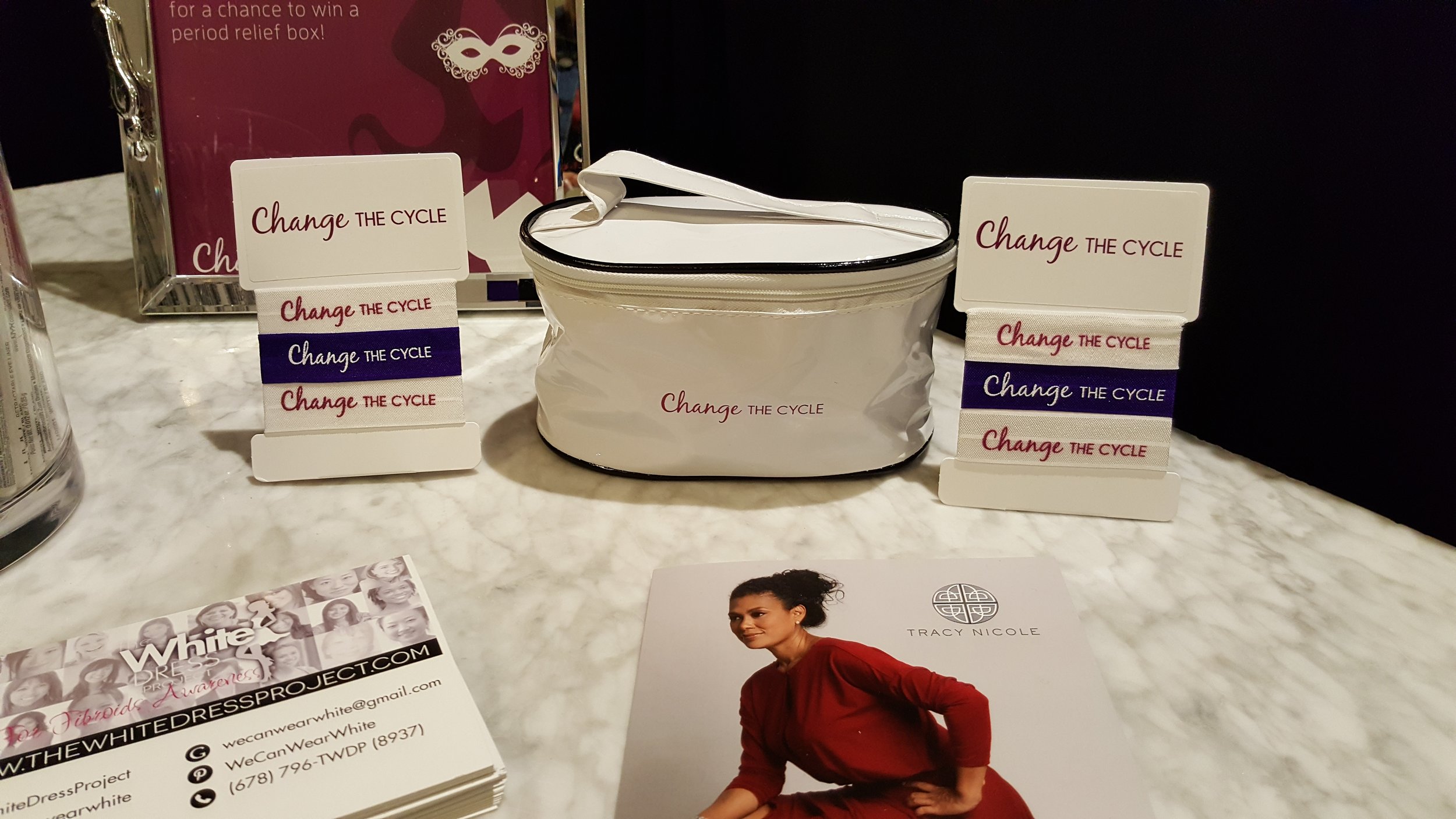 Disclosure: this is a sponsored post. All thoughts and opinions are my own. Mami had a hysterectomy in her early 50's. I mean I knew she was done having babies but, I distinctly remember her telling me that Dr. Herrera, the longtime family OB/GYN, told her it was just better to "get it all out" and not have to deal with additional problems.
Fibroids are noncancerous tissue growth in the muscle walls of the uterus.1
You see, Mami had fibroids. We didn't talk a lot about it though, I remember her talking about her heavy periods after the birth of my sister but beyond that, not much else was discussed. I was taken aback when she said she had fibroids, and to hear that they were the size of baseballs was slightly disconcerting.
Fast forward to today. Fast forward to my endometriosis. To my sister's PCOS. I wonder if Mami would've opted for another treatment had she talked about it more. My sister and I share a lot of our experiences and that has led to finding others with similar conditions, providing us with a strong support system.
When the time came for me to pack up my bags for Blogalicious this year, I was extra excited to spread the word about #ChangetheCycle. I hadn't heard of them before. Have you?
Change the Cycle is an online community where women with heavy periods share struggles and find solutions. They strive to raise awareness of heavy periods, its causes, and potential treatment options by sharing content that is both fun and empowering.
Again: support. It is paramount. And providing support in an open atmosphere where people felt comfortable speaking on the subject and spreading that message? Priceless.
We've all been made to feel shame at some point in our lives, amirite? I still recall the horror I felt when my friends invited me to bowl just months after moving to this city. There I was with coupled friends and then, there I was, attempting to walk backwards into my house because…hello?!? My shorts were no longer a cute shade of off white. I DIE!
But there we were at Blogalicious, in a pristine white suite decorating beautiful white masks for our shindig. And talking about heavy periods. YASSSSS!
OBGYN Dr. Shepherd brought the knowledge, compassion and understanding that we hope to have in a doctor. She made all those with questions feel comfortable and it was obvious that she cared about each of the participants. If you didn't get a chance to check out the FB live during Blogalicious, here she is explaining a little more about heavy periods:
https://www.youtube.com/watch?time_continue=10&v=HSfnlAN0wl8
And here are some serious stats that we need to keep in mind:
https://www.youtube.com/watch?v=R05R53BLQmk
FACT: Fibroids can affect up to 50% of women by the time they are 50. For African American women, that number spikes to 75% by that same age. There is also a strong genetic component 3,4.
My aunt was diagnosed with fibroids before Mami. She followed suit with a hysterectomy a couple of years after Mami. It is important to know your family history, folks! Which brings me back to: we must talk about this subject of uterine health!
I had a great time at the conference and had a great time watching women share important knowledge. I am not a believer of coincidences. Days after re-entry, a friend reached out to say that she was having an experience with abnormal uterine bleeding2. She was following the conversation through the Blogalicious weekend when she heard #changethecycle. And she was culling through all the resources on their website to make a more informed decision about her healthcare.
I have the best job! And it's not because of the amazing places I visit and the cool people I hang out with (though that's great!). I get to share information that helps people be stronger advocates for themselves. It's why I'm proud to wear white! How about you?
Borah BJ, Nicholson WK, Bradley L, et al. The impact of uterine leiomyomas: a national survey of affected women. Am J Obstet Gynecol 2013;209:319.e1-20
Abnormal uterine bleeding is a gynecological condition marked by heavy, excessive or extended menstrual bleeding: the American College of Obstetricians and Gynecologists. ACOG committee opinion no. 557: management of acute abnormal uterine bleeding in nonpregnant reproductive-aged women. Obstet Gynecol. 2013;121(4):891-896.
Baird DD et al. High cumulative incidence of uterine leiomyoma in black and white women: ultrasound evidence http://www.ncbi.nlm.nih.gov/pubmed/12548202
Oficce of Women's Health, U.S., Department of Health and Human Services. Uterine Fibroids. https://www.womenshealth.gov/minority-health/african-americans/uterine-fibroids.html. Accessed October 5, 2016