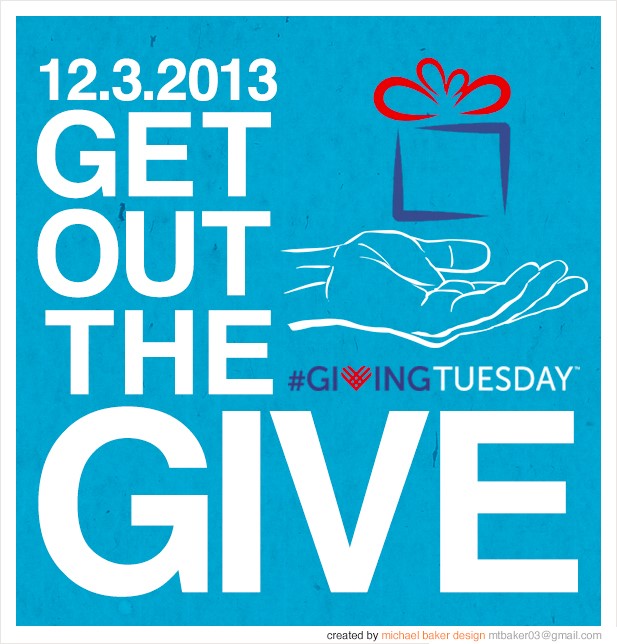 It is the Tuesday after Thanksgiving. And after black Friday and cyber Monday, don't you feel like giving back? I know I do!
Today is Giving Tuesday. And on this day, we all gather up our spirit of giving and find an organization we love and give back. Need help finding one? Well, you can check out the hashtag on Twitter to see what your community is doing today.
Still not sure? I am going to give you a couple of ideas:
Soft Toys for Education
Did you know that IKEA has a foundation? Let me introduce you to the Soft Toys for Education Campaign taking place from November 10, 2013 to January 4, 2014. During this period, the IKEA Foundation will donate $1 to UNICEF and Save the Children to give children in developing countries access to a quality education. Launched in 2003, the campaign has impacted 10 million children in 46 countries and donations have totaled $74 million for 90 projects.
  Adopt a Family for Christmas
This year, I am going to participate in adopting a family. I first heard about this on zRadio and hearing the stories of the families in need of help during this season really resonated with me. You can head over to Christian Help and adopt a family during the holidays. You can donate specifics that they might need (gift card for food or money). I have been so blessed to have not needed help during the holidays even when times are tough. I'd much rather help a family in need than get one more toy or one more thing that someone might not necessarily need.
Give! Give! Give!
These are two of my suggestions but there are thousands out there! Find a way to give today to an organization you love! Then take an #unselfie to share why you gave, and encourage your friends to join you. Follow #GivingTuesday on Facebook, Twitter, Pinterest and Instagram, and remember to share your giving ideas on the Million Moms Challenge Facebook page and join them on Twitter. I know they'll love hearing from you.
How will you get out the give?