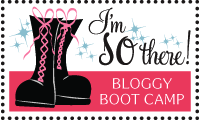 The frog princess is splayed on my bed in a deep (hopefully all-night) sleep. Â As I was lying there with her this blog appeared in my head. But as is usual, it has since evaporate like a cup of water in the hot Florida Sun in August. Â Alas, the blog in my head was hilarious, I tell ya! Â But you just get this one. Â My sad attempt at reconnecting the fibers of memory slowly fading away as I wonder what's in the fridge for me to snack on. Â I like to call this Mami ADD or MADD for short.
The last time I traveled it was certainly an experience.  I've only left the frog princess alone for more than 15 hours that last time.  It wasn't bad because I was with my coworkers diligently drinking working.  I mean I know that this is work also but, I am spending a good amount on the road.  Which I guess isn't a bad thing as I'm looking forward to getting through some audiobooks and spending some QT with the big Guy (no, not my cousin Rey).
All in all, I know I will miss my baby girl but, I'm super-duper excited about this trip! I am super-duper excited about life in general at the moment. So much is happening that it is awesome and scary all at the same time. Here are some of the things I'm looking forward to as I trip to Bloggy Boot Camp:
Not getting kicked in the ribs
Not getting headbutted while I sleep
Not rolling over into a pool of piss
Possibly taking a bath without a 22 month old splashing me when I'm not looking (I am hoping that someone at the hotel will read this, take pity and give me a room with a big tub)
Sleeping in. Okay, so that might not happen on Saturday but, let's make it work on Sunday. Â With my luck, though I will wake up missing the bright smiling face mere inches from me saying: mama in a not-so-low whisper (this is not to solicit volunteers to wake me up in the morning. Be warned that I asked Anissa to bring an extra stun gun as she was packing one for herself anyways)
Meeting new people! Though I feel like I know so many of them! How could I not? I've read about their babies, they've read about my boobs, we're practically BFF's!)
Making new connections (and by connections I mean connecting with new wine)
Marathon prayer sessions during my drive
Being renewed in the affirmation that dammit, I can do this!
Gaining some tools in order to fuel my passion for reading and move me towards my dream of writing (and getting paid enough so that I don't have to work outside of the home at least until the kid is in school)
I could go on and on and on. Â But I won't. Â Because I should be packing. Â And with that here are the things I don't look forward to:
Picking out clothes (because I have NOTHING in my closet)
Folding laundry since I did 2 loads that I have to cull through to find clothes to take
Packing since I'll also be packing up the frog princess (so times 2 now!)
Driving late at night (as I won't be able to leave when expected. Â Something about not being able to leave the kid with Chico Mendes - the dog - for a few hours while her dad picks her up. Â He's responsible!)
Having to stop on said drive as I watch entirely too much Criminal Minds and if allowed, my brain can form a plot that will rival the show complete with online stalker and high tech devices
Now if you'll excuse me, I need to shoot the shit on Twitter pack.  Who will I see at BBCATL? Sound off BFF's!