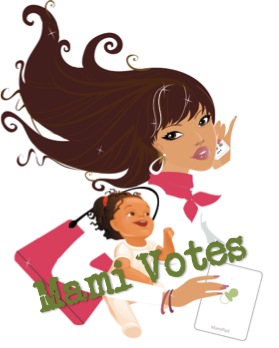 Every once in a blue moon I run across talent that makes me want to stand up and say Amen! This past Friday, I had the pleasure of attending the Community Service Awards that Ivy Tea Rose and Nu Iota Omega chapter of Alpha Kappa Alpha Sorority, Incorporated put on. I had heard of this poetess named Shelby but hadn't had a chance to meet her yet. She was the recipient of one of the scholarships that the chapter supports. To say she was dynamic is an understatement. To say that she reminded me of a 17-year old in college writing poetry by the lake would not be untrue. Poetry is my first love. Poetry is the way I expressed myself for so long. It makes my heart feel good when I see young people expressing themselves so passionately with prose. This post serves 2 purposes: 1. I wanted to share this powerful young voice with you and 2. if you were thinking about not voting or know someone who was thinking about not voting and needed a little push, this is it. Enjoy!
Shelby is  a college freshman at the University of Central Florida. She is a spoken word artist and definitely someone that I firmly believe will grow in talent, spirit and recognition.
Shelby is a college freshman at the University of Central Florida studying Advertising and public relations. A native from Orlando, she started my poetic journey at the age of 14, and have been nonstop ever since. Through spoken word poetry, she has traveled to Oakland, California, Los Angeles, New York, Miami, Kansas City, and Atlanta. She gives thanks to her poetry coaches Blu Bailey, founder of Milestone projects and Spoken word Press, and Wally B. Jennings founder of Heard Em' Say. Shelby is also a part of the youth poetry group Team Rock-it, with whom she's performed, slammed, and traveled with. She says:
"I am very grateful for this gift that God has bestowed upon me and I know to never take this for granted. Without poetry, there is no me.
Currently I am promoting a talent showcase organized by the National Association Of Black Journalists at UCF (NABJ). I am apart of the planning committee and it would be greatly appreciated if you could help put out the word. The event is called "Shades of Art" showcasing minority talent by UCF students. It is November 16, 2012 at 7pm in the Libra Housing area on campus. We will be featuring singing, dancing, and of course spoken word poetry lol. I encourage you to come out and support...and its FREE!"
Don't forget, there's a lot riding on this election. Get out and vote! If you are in Florida and still have questions about amendments, go here for an explanation. See you at the polls on Tuesday!
Past posts about voting: Swing State Video by CafeMoms Studio Mami the Vote We Decide Etiquette and the Election Last Day to Register