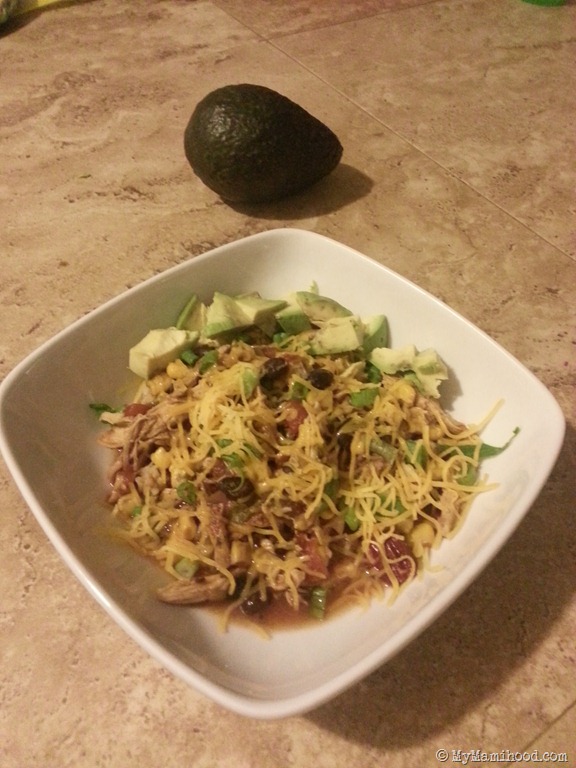 I miss parrandas. If you don't know what they are, they are carols in Spanish. But, not really. The difference between them are stark. First of all, when I think of carols I think of a group of people perhaps wearing Christmas sweaters, singing Carol of the Bells and We Wish You A Merry Christmas.
When I think of parrandas, this is what I picture:
There's an actual parranda song that basically states: open the door, feed me and give me rum. Um, yeah, just a tad bit different than carols. In the song they sing above, there's actually a line in it that says "if you don't give me something to drink, I'll cry". Don't get me wrong, these are my type of carols! But they are slightly different, don't you think?
They've always gotten me in the mood for Christmas. But there's a catch. Did you see how many people were out there singing? There's a well-known fact that some people will tag along a parranda, without an instrument and not knowing how to sing for one simple reason: the food.
I'm thankful that when I've been accosted visited in the past, I've gotten a heads up. This is necessary because these people will show up at your house at 10:30 and 11 o'clock at night (if you're lucky. I've had people at my doorstep at midnight)! No way you're going to let them sit out there making noise and possibly having the cops called on them. This is what they are counting on. How else will they get in your house to drink your rum and eat your food. Pretty cool, eh?
This year, I was ready for them. But, I'm kind of glad they didn't come because this crockpot chicken enchilada soup was gone well before 9 p.m.
I would love to take full credit for this recipe but, the credit goes to Skinny Taste and the pin I was blessed to come across a few months back. What I will take full credit for is the addition of one entire Avocado from Mexico (you're welcome!) and the bed of rice I put this bad boy onto. I love that I can have it as a topping or as a soup. And even better? It's perfect for those chilly nights in the winter.
Crock Pot Chicken Enchilada Soup © Skinnytaste.com Servings: 6 • Serving Size: 1 1/2 cups + cheese • Old Points: 5 pts • Points+: 7 pts Calories: 260.9 • Fat: 6.6 g • Protein: 25.4 g • Carb: 29.9 g • Fiber: 6.7 g • Sugar: 4.1 g Sodium: 572 mg (without salt)  Ingredients:
2 tsp olive oil
1/2 cup onion, chopped
3 cloves garlic, minced
3 cups low sodium fat-free chicken broth
8 oz can tomato sauce
1-2 tsp chipotle chili in adobo sauce (or more to taste)
1/4 cup chopped cilantro (plus more for garnish)
15 oz can black beans, rinsed and drained
14.5 oz can petite diced tomatoes
2 cups frozen corn
1 tsp cumin
1/2 tsp dried oregano
2 8 oz skinless chicken breasts (16 oz total)
1/4 cup chopped scallions, for topping
3/4 cup shredded reduced fat cheddar cheese
fat free sour cream (optional)
Directions: Heat oil in a saucepan over medium-low heat. Add onion and garlic and sauté until soft, 3-4 minutes. Slowly add the chicken broth, tomato sauce and chipotle adobo sauce and bring to a boil. Add cilantro and remove from heat. Pour into crock pot. To the crockpot, add drained beans, diced tomatoes, corn, cumin, oregano and stir.Add the chicken breasts; cover and cook on low heat for 4-6 hours. Remove chicken and shred with two forks. Add chicken back into the soup, adjust salt and cumin to taste. Serve in bowls and top with fat free sour cream, cheese, scallions and cilantro.
I cut up an entire avocado, sprinkled it with adobo and then made sure that with each bite of my soup, I savored a piece of avocado. I ate so much I spent the rest of the evening on the couch, unable to breathe and yet wanting more.
I know Christmas is about giving so, I did share my soup although if some parranderos would've shown up at my doorstep, I would've gladly called the cops on them myself so that I could ensure leftovers. Thankfully, if they show up now, I can head over to the Posadas recipes page where celebrity Chef Pepín shares some of his favorite recipes.
Have you ever been part of a parranda or posada? Have you ever been visited by one?
Disclosure: this post was sponsored by Avocados from Mexico (which should totally send me a case for, um..review) and Latina Bloggers Connect. All opinions and thoughts are my own and the yummy recipe is Gina's from SkinnyTaste.com.